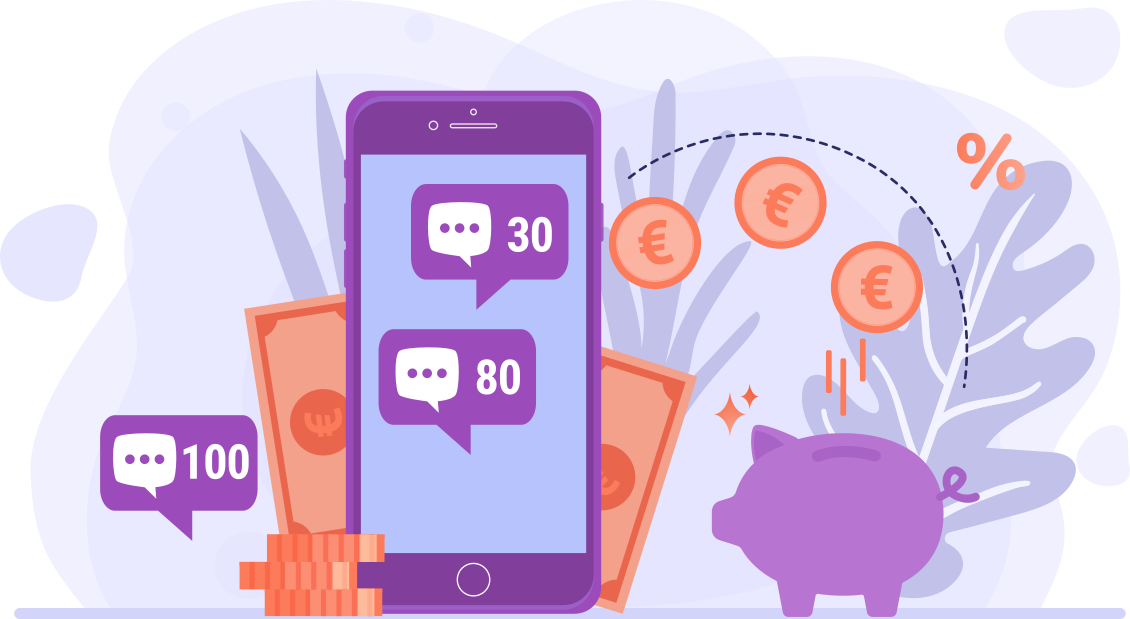 Our prices for leaving messages on a mobile answering machine
Voice is a very effective medium for delivering a message. It allows the tone and emotion of the content to be communicated.
Voice Mail Message (VMM) is compatible with all mobile phones and operators in France.
The customer feels close, considered and valued. The VMM allows for a privileged relationship.
Your message is sent directly to your contacts' voice mail, without making their mobile phone ring.
Your customer has the impression that they have missed your call. As your message is archived, the recipient listens to it when he is available.
Free registration, no subscription or set-up fees. You only pay for what you use!
Our à la carte prices
No commitment or subscription
Packs adapted to your needs
without commitment or subscription
Prices to
France (Metropolitan)
Packs sold without any commitment to purchase or subscribe. Credits are valid for 12 months from the date of purchase.
Credits purchased can be used for all products and countries covered, except for specific usage restrictions.
Companies or Individuals who can prove that they are domiciled :
• Outside Metropolitan France are exempt from VAT.
• in the French Overseas Departments and Territories are entitled to the reduced VAT rate in force.
• in Metropolitan France are subject to the current VAT rate of 20%.

Please note that our prices do not take into account the costs related to your equipment and your electronic connections and communications necessary for the use of our services, which remain at your charge and under your sole responsibility.