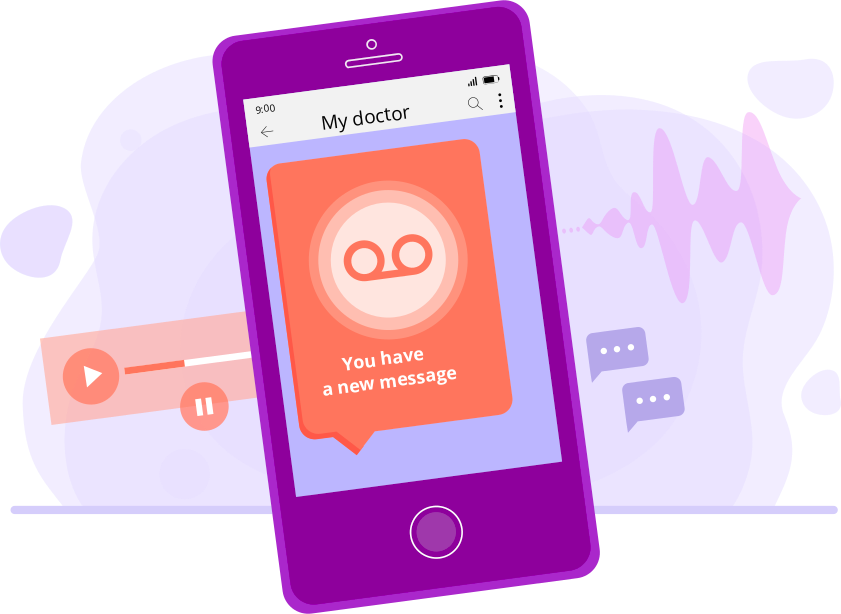 Leave messages on the mobile answering machine, without making it ring
Voice Mail Message (VMM) is a method of leaving messages on mobile phone answering machines without ringing them. It has the advantage of enhancing your message and your audience.
It is the preferred method of communication for your high added value messages: invitation to an inauguration, a product launch or a private sale; important voice reminders (contract, appointment, unpaid).
Our interface allows you to personalise your message by recording your voice or to choose pre-recorded content for more frequent use.
How to build your
answering machine campaign

01

Define

your objectives
What do you want to achieve? Communicate on a special offer? Organise a VIP event? Invite your customers to a conference?

The recording of the message must be done in a qualitative way. Your recipient will think that you have tried to reach them directly.

Designed to carry your high value-added offers or actions, targeting should focus on the most premium end of your customer portfolio.
04

Schedule

your campaign
Improve the effectiveness of your campaign
by scheduling messages to be sent
at the most appropriate times.

05

Analyse

your performance
Track the delivery of your
your campaigns in real time,
thanks to the sending statistics,
deposit confirmations, etc...
Our different
acquisition methods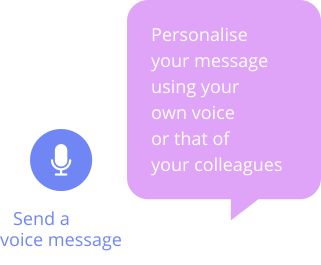 Voice recording
Record your message through our IVR system or from your browser.
Importing a sound file
Import a sound file that you have previously prepared for this occasion.
See the prices for Voice Mail Message (VMM)